IDC has released the global Print device Tracking Report for the third quarter of 2020.
In the quarter, global shipments of printing equipment rose 8.6 per cent year on year to nearly 26.2m units.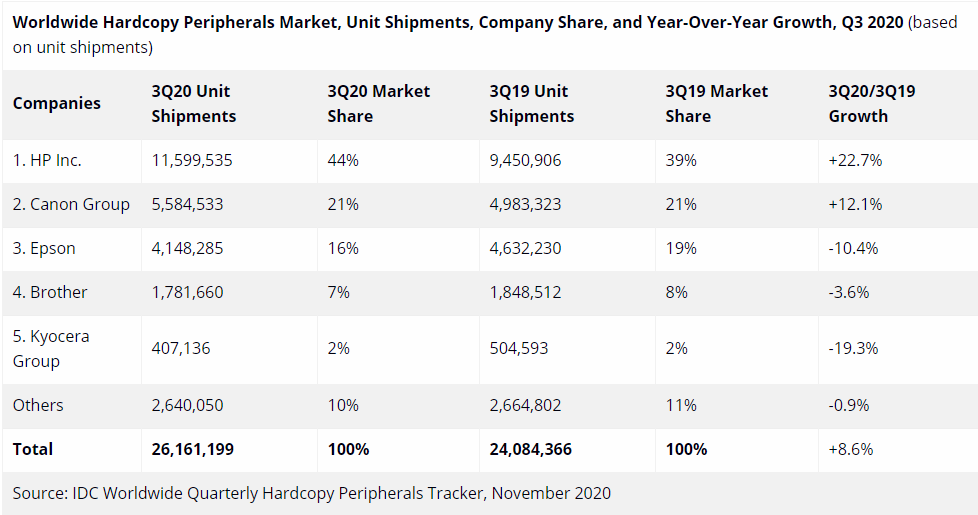 This is the first reported increase in global print device shipments since the second quarter of 2018.
IDC says this is driven by demand for low-end, affordable inkjet equipment for telecommuting and home education.
Unit shipments in the world's three largest regional markets -- the US, Western Europe and China -- grew year-on-year in the third quarter.
HP's and Canon's global shipments rose 22.7 percent and 12.1 percent, respectively, from a year earlier.
In addition, shipments of inkjet equipment increased 13.8 percent year on year, while laser equipment increased 2.0 percent year on year